 Invite us home and we'll bring the dessert
Award winning Churros & Gelato
Did you know Rajissimo is the leading churros chain in Europe?
Our passion for quality and product perfection has accumulated several awards and prices throughout the 15 years we've been in business. Today Rajissimo is represented online in partnership with Wolt and JustEat as well as ten physical shops in Denmark.
Each shop has its own niche and is therefore a must go destination when in Copenhagen, Odense or Dragør. We always serve you our very best in Rajissimo no matter if you visit our shops or invite us home to meet your family and friends. Rajissimo is for everyone, our treats are designed to pleasure your taste buds as well as amaze your eyes.
Rajissimo have more than 5000 five-star reviews online from real customers and we aim for perfection and innovation in all aspects of the experience. All our products are made from the best available ingredients, and we make everything from scratch on a daily basis.
Our gelatos are always fresh, produced same day in our fabbrica di gelato. We have a six-hour policy on our churros dough to ensure it is nice and fresh. Daily oil change ensures our churros are crunchy on the outside and mushy n' tender inside and have the perfect golden trademark colour that only Rajissimo churros have.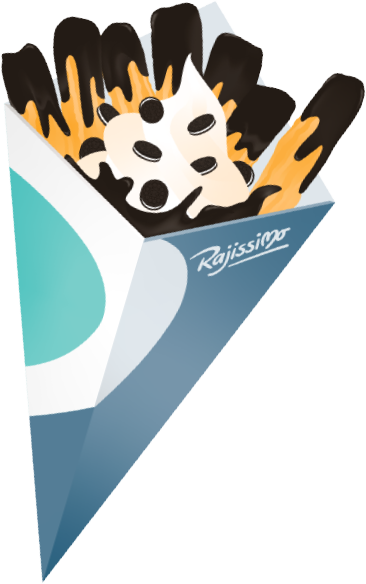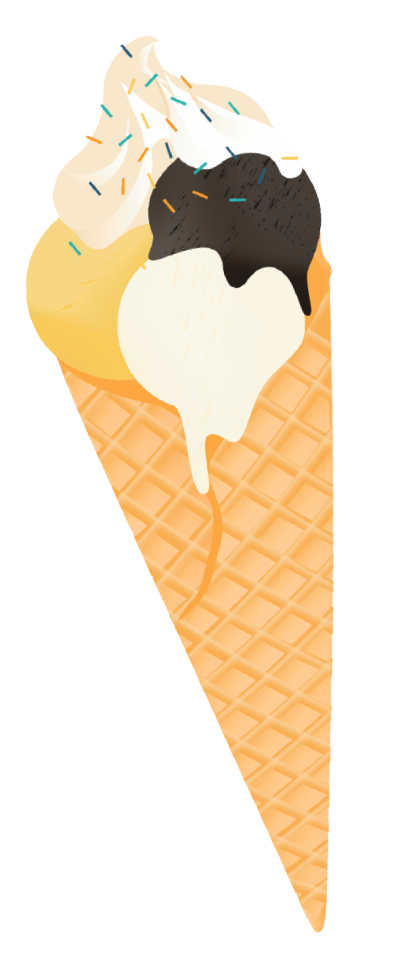 Our Passion
It all started when our CEO and founder Nader Raja had his first ice cream as a youngster. The experience pivoted him on a journey – a journey just like Willy Wonka's pursuit for the most innovative ways to amaze the world with his sweet treats.
For the last 15 years Nader has travelled the world learning from the best gelato, churros and dessert manufacturers and vendors of the world and hired experts from all over the world. Nader and our "dream team" always look for new innovative ways of perfecting Rajissimo's products and create new spectacular experiences for our beloved customers.
In 2016 Rajissimo was awarded "the worlds most innovative ice cream vendor" by MEC3. In 2017 the online magazine "insider" reviewed the Rajissimo Wafflestick, which is pancake dough served on a stick for the convenience of strolling the streets of Copenhagen.
Our latest invention is the Churros Bites™. A mouth sized churro that is designed exclusively for delivery. The Churro Bites™ fits perfectly in our zero-waste delivery boxes and drastically optimizes the churros in the box. We call it zero-air policy.
Our delivery menu consists of innovative combos like Gelato n' Churros treating you with three flavours of gelato, plain churro bites and four of your favourite toppings like soft ice, Oreo crumple, Chocolate sauces and many more. You can pick and choose from more than 40 selections to create your very own Rajissimo treat online.
Read more
.